Journey into Baby Loss & Fertility
​Zandvoort 26-28 October 2018

We are offering a long week-end retreat, in a very comfortable and beautiful space, addressing the experience of baby loss and fertility theme.
Our intention is to provide an individual journey into a group healing, sharing and integration for women who have experienced both baby loss and fertility challenges. Losing a child, deciding for a termination or experiencing fertility issues are all very profound passages of life and we feel that it is time to speak up about the pain, the disappointment and all the aspects connected to this amazing chapters of a woman's (or family's) life. These are also rite of passage and we tap into them, we can then discover the amazing gifts that need to be uncovered.
I, Gloria, have personally gone through both baby loss and fertility challenges and thanks to my experience I have gained wonderful gifts and talents I did not know where there. My personal experience in now merging into my professional field bringing life in a often dark corner that needs to be shown and transformed - from grief, self blame, self doubt - into love, understanding, compassion and new co-creation.
Our intention is to offer a group journey into healing, sharing and integration for women who have experienced a baby loss for various reason where individual aspects can be touched and integrated with new insight, balance and perspective.
This is primarily for women but can also include member of the family that feel strongly resonant and touched with this experience.
Baby loss and fertility challenges are important journeys in someone's life which can have different level of impact on psycho-emotional level as well as physical, somatic and spiritual levels. We invite you on this beautiful retreat to honor the sacredness of this experience and offer some tools, support and healing as well as spiritual ceremonies for the mother and the soul of the little one, helping one another moving along on their journey.
You facilitators:
Karine Mouflin is a biodynamic craniosacral therapist, energetic healer and shamanic practitioner. She has experience with helping mothers who have experienced baby loss, and Karine herself has explored her own healing journey with a twin loss brother, and subsequently loss of 2 other siblings due to her mother pregnancy complications. More info on
http://wombofspirit.com.
Gloria de Gast is a vastly experienced body & mind worker, counsellor and spiritual facilitator. Gloria has been working and supporting women on all phases of life for the past 15 years. With her background rooted at Ayurveda, Shitsu and Reiki, she expanded into Life Counseling, Birth Doula and have been a practitioner and teacher of the Arvigo Techniques of Maya Abdominal Therapy®. More info on
www.womens-journey.com
"Karine is a very powerful and profound healer, because she combines knowledge with wisdom. Her hands are a touch of purity and deep profound healing. Karine is a wonderful person and a powerful healer, so pure and so real, she is able to connect with the source, a place where everything comes from. She is able to bring you to a beautiful deep space so relaxation will come to you.
For the very first time in my life I have experienced my system, my true nature. It was an unforgettable experience, full of intimacy, depth and holiness. Karine made me feel my own system knows how to heal itself. Knows where to go, knows the way. Karine makes it possible because she works like a mirror. Karine is one of the most honest and sincere people I know. She combines her experience with wisdom that is older than her her years running on this earth. She is sincerely interested and has a very big loving heart. Her integrity touches me every time i am with her. She is able to bring me to a place I knew it existed, but had forgotten how to get there. I guess that's where i come from, it's called home."
Renske Hofman
"Gloria is fun, and engaging in her teaching methods but on top of that this woman knows her stuff! She was very supportive and encouraging during the process which can often bring up many emotions. And much to my surprise the journey does not stop when class is over, Gloria is always ready with a quick answer and input whenever I have a question, which I often do. If you can get into one of her classes, do it!!!!!"
Tracy Ash
"I have attended two Arvigo® workshops with Gloria as one of the instructors. Her knowledge of and passion for teaching ATMAT® became apparent right away. She is generous with her time and one of the most compassionate women I have ever met. Anyone who has the opportunity to study this sacred healing tradition with her will feel truly blessed."
Anne Gregorio
FRIDAY
16:00 Check in
18:00 Dinner
19:30 Opening Circle
SATURDAY
7:30 Morning Yoga - Optional
8:30 Breakfast
10:00 Morning Session
13:00 Lunch
14:30 Afternoon Session
17:00 Break
18:00 Dinner
19:30 Evening Session
SUNDAY
7:30 Morning Yoga - Optional
9:00 Breakfast
10:00 Morning Session
13:00 Lunch
14:00 Afternoon Session
16:30 Closing
Value:
425€
it includes:
Teachings and experiential journeys
Delicious healthy meals and snacks
Luxury accommodation for 2/3 people per apartment
Free Sauna
Access to the Beach
For booking please contact:
Karine - karine@wombofspirit.com
Gloria - womensjourney.info@gmail.com
Powered by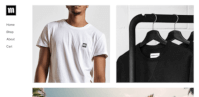 Create your own unique website with customizable templates.